Your Journey To Addiction Recovery Is A Process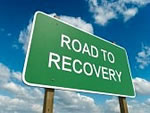 Millions of people struggle with drug addiction, and the journey to becoming sober is unique for each person. Drugs and alcohol can have a powerful effect on an individual (and their loved ones) who is addicted, and pursuing sobriety on one's own can be challenging. If one's drug abuse is allowed to continue without intervention, the effects of this addiction can have devastating health and social consequences.
There is no magic pill or recovery treatment that works overnight to free someone from their addiction. Drug rehab and the path to recovery takes a considerable amount of time and effort. The most effective drug treatment programs can take anywhere from three months to a year to address addiction and fully rehabilitate someone who has been abusing drugs. There may be obstacles in the way...
First thing needed:
THE WILLINGNESS OF THE ADDICT TO FULLY PARTICIPATE IN A DRUG REHABILITATION PROGRAM
This can be the toughest part however, and some families may find it necessary to hire a professional interventionist to assist in getting the individual in treatment. However, no one really wants to be an addict and most individuals will accept help. There is no need to wait until a drug addict has reached a crisis point, is at near death or "rock bottom" as is often thought. Get the individual into inpatient rehab now. If you need help locating a treatment facility please call and speak to one of our specialists (toll-free and confidential) 1-888-794-0381.
There Are Many Treatment Options Available To You Right Now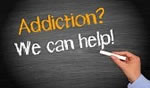 When deciding upon which drug rehab facility is best, it is essential to understand that not all programs are the same. Choose an addiction recovery program that will provide effective results and lasting benefits.
There are 30-day programs, which offer counseling and deliver a modified 12-step approach. Some of these are long-term inpatient treatment facilities and some can be done on an outpatient basis. Some treatment facilities are even covered by your PPO insurance. You can easily find a treatment facility here on this site or if you think that you need help in finding one, you can call our hotline at 1-888-794-0381 or send us an email.