Access To Recovery Voucher Helps Lower Income People Pay For Treatment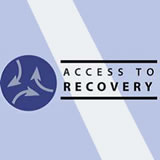 The Access to Recovery Voucher is different from other state or federally funded programs which help individuals find treatment for a substance abuse problem, because individuals can choose from a wide variety of treatment facilities and services including traditional programs and alternative programs which may not have been available in the past through similar local or federally funded efforts. Individuals who utilize the Access to Recovery Voucher can therefore choose from providers which deliver treatment in the clinical setting that many treatment clients have become accustomed to, but other options as well which may provide breakthroughs for them personally including faith-based and other community organizations.
Individuals who are interested in the Access to Recovery Voucher can receive an assessment and become enrolled in the program, at which point they will be made aware of the list of agencies, organizations and programs which participate in the ATR program. The individual can then choose the ATR provider that they feel best meets their personal treatment needs and go from there. ATR Service Coordinators in their area can help clients make the best choice by assisting them with the assessment of resources on hand and answer any questions they have. Even if someone later decided that the program they originally chose isn't right for them, they can request a change and choose a new ATR provider by contacting their local ATR Service Coordinator. The only thing that will need to happen is a new appointment and re-evaluation with the Coordinator who can help the individual find a better choice and get them started right away.
To be eligible for ATR you must meet the following criteria:
Be at least 18 years of age
Have a history of substance use or abuse
Have an annual income that is below 200% of the Federal poverty level
Reside in the counties or jurisdictions that provide ATR to residents
When someone meets all of the above criteria and enrolls, they are given a voucher which is good for 90 days or treatment at whichever program or agency they have chosen to work with that participates in the program. Services covered through ATR include outpatient treatment, intensive outpatient treatment, continuing care, counseling, various types of recovery and life coaching, skills building, vocational training, and transportation assistance.
If you or someone you know who has a substance abuse problem needs treatment but can't afford it, the Access to Recovery Voucher may be the right answer.
Access To Recovery Voucher Locations